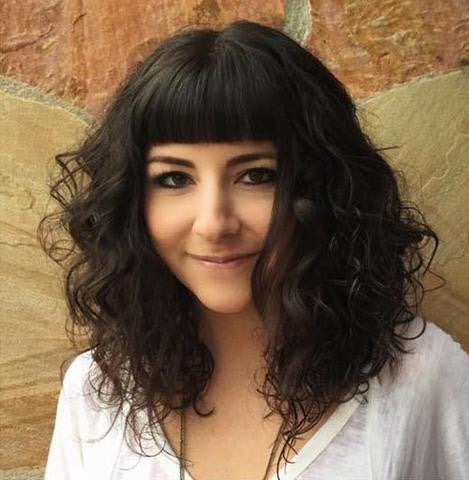 30 Day Hair Growth By Cindy Mclean
| Karl Saldanha

After Years of Suffering from Thinning and Broken Hair… See Below My 5 Major Tips Which Helped My Hair Grow Back Longer & Healthier in Just 30 Days!!!
1) Apply an oil or mask treatment weekly.
The first thing you need to do to begin your hair growth is to make sure you have an oil treatment. Because hair that touches your shoulders or beyond can be several years old and most likely needs more TLC than normal conditioner. I suggest using moisture-based masks and oils weekly. I make a natural oil treatment and give it to friends and family to use pre-shampoo.

(easy recipe: 1 cup of unrefined coconut oil mixed with 1 tablespoon each of almond, macadamia and jojoba oil.)

Because oils can leave a residue on hair, apply it to damp hair, leave it on for 10 minutes, then shampoo and condition like normal. "These oils are able to fill strands up with fatty acids and then, when rinsed out, using regular shampoo helps seal them inside hair, not into DIY? Try an oil-based hair treatment instead.
2) Do a cold-water rinse at the end of each shower.
This really helped me to grow my hair back and keep long hair healthy for longer. Cold water lays down the outer layer of hair more smoothly, which helps prevent moisture loss, snags and heat damage — you only need to do it for a few seconds, but this one extra step over time can make a huge difference.
3) Use conditioner every time you shampoo.
If your hair is wet, that means you have to condition it. Over time, from coloring and heat styling, strands start to get thinner at the bottom. Conditioner helps replace the lipids and proteins inside the hair shaft, as well as seal the cuticle to help prevent more damage from happening so that you can get your hair to grow longer and look healthier.
4) Don't Shampoo Every Time You Shower
It's shocking to me how many women skip conditioner when showering, which is the worst thing you can do for your hair — especially when you're trying to grow it long — and it's actually shampoo that you should be skipping as much as possible. Here's why, the purpose of shampoo is to wash away dirt and product buildup, but it can also take essential natural oils that keep strands soft and healthy along with it. When you really do need shampoo, be gentler on your hair by only lathering up at your scalp and then simply letting the suds slide down strands, hitting the rest of the hair as the water rinses it away.
5) Try Hair-Boosting Supplements.
Your body requires many vital nutrients to create new hair, from ample protein to a slew of essential minerals. So take a look at your diet — because while eating a balanced diet helps, you may not be getting the proper amount of all the hair-building nutrients needed to create healthy hair that can grow super-long and withstand damage. I take Biotin capsules from LionHeart Supplements every day and tell my friends and family to do so as well — especially if they want to grow their hair and make it healthier as soon as it comes out of the follicle. Before you start to take supplements, it's best to check in with your doctor to make sure not only that you take the right amounts and that they won't interact with any medications you're currently taking.
Lionheart Supplements are offering for a Limited Time Only 30% for customers who come through my page. Use code CINDY30. Click Here Be To get a bottle or two



WHAT IS BIOTIN FOR HAIR GROWTH?


Biotin or Vitamin B7 is also called Vitamin H or Coenzyme R. It is a water-soluble compound and one of the B-complex vitamins.

Biotin is important for the synthesis of fatty acids, glucose and some amino acids such as valine and isoleucine.

It is essential to the biochemical process by which cells metabolize nutrients, and is known to help regulate blood sugar levels. Biotin also contributes to the strengthening of the hair and nails.

Like all water-soluble vitamins, biotin is not stored in the body. However, the bacteria present in the intestines produce more than the amount needed daily.

Biotin has been by far the best hair growth supplement I've tried.

I would not recommend no more the 5000mcg. You don't need more than this. According to the Linus Pauling Institute, dosages of up to 5,000 mcg per day in healthy individuals -- taken for two years -- were not associated with adverse effects.



Premium Hair Growth Supplement For Women Suffering From Hair Loss & Thinning – 30% OFF TODAY USE CODE: CINDY30



WHO NEEDS BIOTIN?

Women with Biotin Deficiency - Major signs of biotin deficiency include hair loss, conjunctivitis, red rashes and scaly skin of the face, numbness and tingling sensations in the fingers and toes, depression, tiredness and mental confusion.

Women who consume alcohol regularly- Excessive alcohol consumption, which impairs thiamine absorption and increase thiamine utilization.

Athletes have lower levels of Biotin then the average person – A lot of athletes who eat raw eggs or have high protein diet tend to have lower levels of biotin the average person.

Women Who Have Given Birth - Pregnant women are especially prone to biotin deficiency and studies have shown that 50% of them develop a deficiency in this vitamin.(consult doctor before taken)

Elderly Women - Older adults are at greater risk for nutritional deficiencies than are younger adults due to physiologic changes associated with aging, acute and chronic illnesses, prescription and over-the-counter medications.
Grab Yours Today:


Premium Hair Growth Supplement For Women Suffering From Hair Loss & Thinning – 30% OFF TODAY USE CODE: CINDY30


Why Use LionHeart Supplement Premium Biotin Hair Growth Supplement?


- LionHeart Supplements Biotin is 100% Pure and Natural on like other brands who fill the capsules with fillers.

-You are guaranteed to get 5000mcg for every capsule you take. You only need to take one a day

- 60 Day Money Back Guarantee – You will see results in a month on average but you will see best results after 3 months of taking supplement. If not satisfied you can ask for your money back.

Order Now and Start Growing Your Hair Back



Cindy Mclean

Happy Mum :)